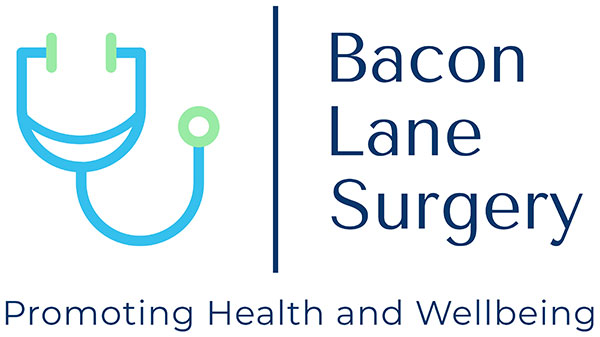 Bacon Lane GP Surgery
11 Bacon Lane, Edgware HA8 5AT
Current time is 12:22 - We're open
Telephone: 020 8952 5073
baconlane.surgery@nhs.net
Latest News (click title to open):
Patient Access – I don't have my registration details
If you live in England, you can register for Patient Access without a letter, using the steps below to create a basic Patient Access account.
If you have a letter with registration details, follow the steps here.
Important: To complete the registration and get a fully active account, you need to complete the form below and we will arrange for your login details
Create your Patient Access account
On the Patient Access sign in screen, select Register now.
Enter your personal details.
Note: The gender field is optional.
Enter your account details.
Note: The Mobile phone and Marketing fields are optional.
Accept the Terms and Conditions.
Select Create account.
The account is created. Next choose one of the following options:

Link your GP practice (to link to your practice).
Skip for now (you can always link later using the Navigation pane or the My Account section (available when you select your name)).
Your account has been created.
Now complete this form to get full access. Once you get your registration details from Bacon Lane Surgery, you will need to link your practice in the app using these steps (Follow steps 'Link to Bacon Lane Surgery').
Patient Access
"*" indicates required fields
Bacon Lane Surgery
Monday
08:00 until 18:30
1900-2030: Booked appointments only. Please do not attend after 1830 for any reception/general related matters
Tuesday
08:00 until 18:30

Wednesday
08:00 until 18:30

Thursday
08:00 until 18:30

Friday
07:30 until 18:30
1300-1400 - Phone lines may be closed for practice meeting. We will reopen them as soon as the meeting is completed
Saturday
CLOSED

Sunday
CLOSED