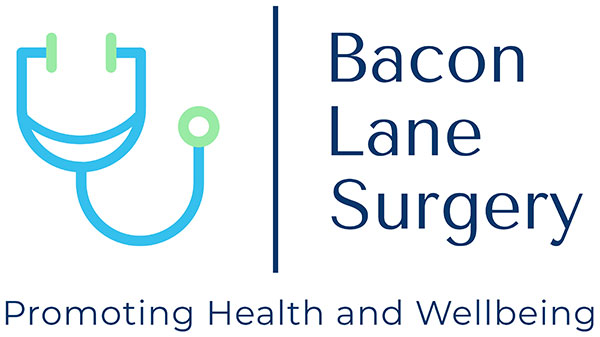 Bacon Lane GP Surgery
11 Bacon Lane, Edgware HA8 5AT
Current time is 12:36 - We're open
Telephone: 020 8952 5073
baconlane.surgery@nhs.net
Latest News (click title to open):
Maternity Services (Antenatal Care) – Self Referral
Congratulations on your pregnancy! This is the start of a really exciting time for you and your family and we want to support you as much as we can
Please make sure you are taking your pregnancy vitamins. If you are not taking these, please start taking them today. These are mainly Folic Acid and Vitamin D supplements which are very important for the baby and your health in pregnancy. Click here for more information
The NHS Website has excellent information on pregnancy.
You need to refer yourself directly to the hospital of your choice to arrange your NHS pregnancy care (also known as Antenatal Care). Please use the E-referral Form links below to refer yourself. Please visit the websites and links of each hospital (found below) for more information to help you make a decision.
Once the referral is made the hospital will contact you for your first antenatal appointment with the midwife after receiving your referral. This usually occurs when you're ten weeks pregnant.
Barnet Hospital –E-referral Form
Barnet Birth Centre is situated on the first floor of the maternity building at Barnet Hospital and offers a range of modern facilities for women and their families. If complications occur in your labour or you require an epidural for pain relief, you will be transferred to our consultant-led labour ward on the floor below.
Wellhouse Ln
Barnet
Hertfordshire
EN5 3DJ
Appointments:  020 8375 1254
Website: Barnet Birth Centre
Edgware Hospital – E-referral Form
The Edgware Birth Centre is standalone centre located within Edgware Community Hospital. All women planning to give birth at Edgware Birth Centre will be cared for by a dedicated team of midwives who will care for you throughout your pregnancy, labour and after your baby is born.There are no obstetricians on site and should complications arise during labour you would be transferred to our nearest hospital by ambulance.
Edgware Birth Centre
Edgware Community Hospital
Burnt Oak Broadway
Edgware
Middlesex
HA8 0AD
Appointments: 0203 758 2434 Monday to Friday 9am-5pm
Website: Edgware Birth Centre
Leaflet: Click Here
Royal Free Hospital – E-referral Form
The Heath Birth Centre is situated on the 5th floor of the Royal Free Hospital. If complications occur in your labour or you require an epidural for pain relief, you will be transferred to our adjacent consultant-led labour ward.
Pond Street
London
NW3 2QG
Switchboard: 020 7794 0500 Antenatal appointments: Ext 36169
Wesbite: Heath Birth Centre
Northwick Park Hospital E-referral Form
We help over 4,000 mums give birth each year from our midwifery-led birthing unit and consultant-led labour wards at Northwick Park Hospital. We also care for you before and after your birth in our hospital and community clinics.
Watford Road
Harrow
Middlesex
HA1 3UJ
Appointments: 020 8869 5252
Website: Click Here
Watford General Hospital- E-referral Form
At your first appointment and towards the end of your pregnancy the midwife will discuss where you would like to have your baby. There are three birth settings that you may be able to choose from, depending on your individual circumstance and the progress of your pregnancy. These are:
Vicarage Road
Watford
Herts
WD19 0HB
Tel: 01923 244366
Website: Click Here
Bacon Lane Surgery
Monday
08:00 until 18:30
1900-2030: Booked appointments only. Please do not attend after 1830 for any reception/general related matters
Tuesday
08:00 until 18:30

Wednesday
08:00 until 18:30

Thursday
08:00 until 18:30

Friday
07:30 until 18:30
1300-1400 - Phone lines may be closed for practice meeting. We will reopen them as soon as the meeting is completed
Saturday
CLOSED

Sunday
CLOSED