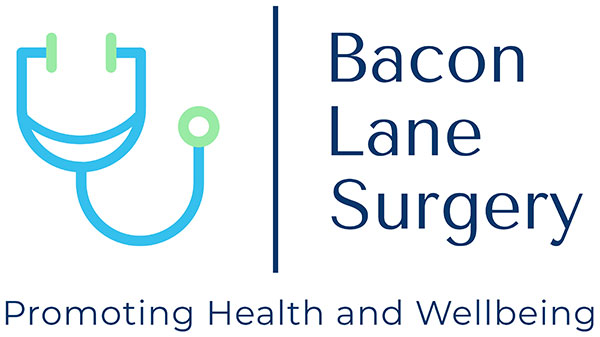 Bacon Lane GP Surgery
11 Bacon Lane, Edgware HA8 5AT
Current time is 08:31 - If you are unwell and cannot wait until we are next open, please call 111.
Telephone: 020 8952 5073
baconlane.surgery@nhs.net
Latest News (click title to open):
Sickness Certificates
********************************************************************
Patients will not need to get a fit note until they have been off work for more than 28 days under temporary measures to free up GPs for the Covid-19 booster programme.
The Department for Work and Pensions said that until 26 January, people will be able to self-certify for four weeks rather than being asked to get a note from their GP after one week.
Under the new legislation employers will not be able to ask for proof for workers to claim statutory sick pay until after 28 days have passed.
Fit notes will also not be needed for benefit claims until 27 January, said the DWP, upon announcing the new requirements from Friday 17 December.
Anyone who started their sick leave before 10 December 2021, must give proof if they have been off work for more than seven days, including non-working days, the Government advice said.
And if employees are self-isolating and cannot work because of Covid-19 they can get an 'isolation note' online from NHS 111, as before.
*****************************************************************************
The NHS provides sickness certification only after seven continuous days of illness.  If you need a sick note to cover this period of sickness (less than 7 days) you should complete a Self Certification (SC2) form which is available from your employer or on the HMRC website. Please visit the Direct Gov website for full information about fitness for work following a period of sickness.
If you need a sick note (MED3) to cover a period of more than 7 days illness, please fill in the form below
If you require a paper form, please download the document (Sick note-MED3 request) and email it to baconlane.surgery@nhs.net or drop it off at the surgery.
Do I need a note saying I'm fit for work?
No. You decide when you are well enough to work and do not need the GP to say you are well enough even if you sick note has not expired yet
Sickness Certificates for Coronavirus/COVID 19 or Self Isolation
You can download a self isolation certificate at the following website: https://111.nhs.uk/isolation-note/
Bacon Lane Surgery
Monday
08:00 until 18:30

Tuesday
08:00 until 18:30
Extended Hours from 1900-2030 on alternative weeks. 1900-2030: Booked appointments only. Please do not attend after 1830 for any reception/general related matters
Wednesday
08:00 until 18:30

Thursday
08:00 until 18:30
1900-2030: Booked appointments only. Please do not attend after 1830 for any reception/general related matters
Friday
07:30 until 18:30
1300-1400 - Phone lines may be closed for practice meeting. We will reopen them as soon as the meeting is completed
Saturday
CLOSED

Sunday
CLOSED