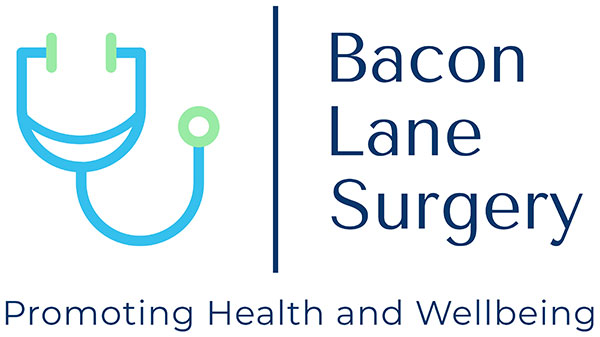 Bacon Lane GP Surgery
11 Bacon Lane, Edgware HA8 5AT
Current time is 13:18 - We're open
Telephone: 020 8952 5073
baconlane.surgery@nhs.net
Latest News (click title to open):
Travel Advice
We currently are not able to provide travel advice and suggest you use another service. Most pharmacies offer this service (search 'travel clinic' online)
https://www.fitfortravel.nhs.uk/destinations – this website gives you all the details on requirements depending on your destination.
Information on travel vaccinations from the NHS website – https://www.nhs.uk/conditions/travel-vaccinations/
Please find a general guide below. Please note travel information changes regularly and you should always check the latest updates/guidance using the links above or through a travel clinic as the below may not be upto date.
Further Travel Information 
The following websites will give you additional travel advice 
Travel Health for information of vaccinations available on NHS 
MASTA for private vaccination clinics 
Gov.uk for specific country travel advice 
EHIC to apply for your free European Health Insurance Card 
Which travel vaccines are free? 
The following travel vaccines are available free on the NHS if your GP practice is signed up to provide vaccination (Immunisation) services. 
These vaccines are free because they protect against diseases thought to represent the greatest risk to public health if they were brought into the country. 
Which travel vaccines will I have to pay for? 
You'll have to pay for travel vaccinations against: 
How long do they last? 
Dip/Tet and Polio may require a booster every 10 years for travellers to certain areas. 

Hepatitis A requires a booster vaccine 6-12 months after the first, then lasts 25 years. 

Hepatitis B is an initial course of 3 injections and health workers will need a booster after 5 years. a blood test indicates protection level 

Typhoid lasts 3 years. 

Yellow fever lasts a lifetime. 
Please refer patients to a travel clinic for travel advice and vaccinations to: – 
Fairview Pharmacy, & Travel Clinic (No yellow fever)  020 8951 0542  
Superdrug Pharmacy Travel and Yellow Fever Check with branch  
Boots Pharmacy – Travel and Yellow Fever Check  with branch 
Honeypot Medical Centre – Yellow Fever  020 8204 1363 
Oak Lodge Medical Centre – Yellow Fever 0208 952 1202 
Bacon Lane Surgery
Monday
08:00 until 18:30
1900-2030: Booked appointments only. Please do not attend after 1830 for any reception/general related matters
Tuesday
08:00 until 18:30

Wednesday
08:00 until 18:30

Thursday
08:00 until 18:30

Friday
07:30 until 18:30
1300-1400 - Phone lines may be closed for practice meeting. We will reopen them as soon as the meeting is completed
Saturday
CLOSED

Sunday
CLOSED