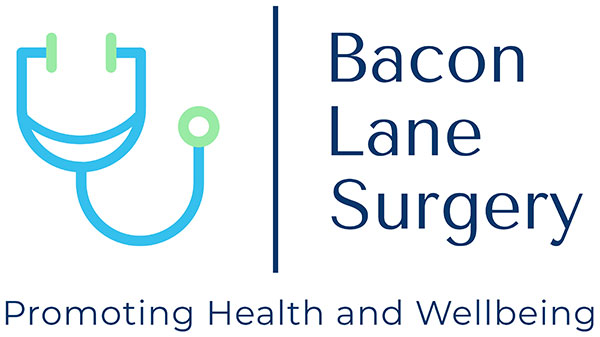 Bacon Lane GP Surgery
11 Bacon Lane, Edgware HA8 5AT
Current time is 12:17 - We're open
Telephone: 020 8952 5073
baconlane.surgery@nhs.net
Latest News (click title to open):
Suggestions, Comments and Complaints Policy
Our Policy
Bacon Lane Surgery is committed to making sure that anyone using our service has a first-class experience of us and that they are treated in a caring manner and with dignity and respect. We will always be prepared to listen to what you have to say and you can be assured that we will also be open and honest about any service failures. You can be assured we will always offer remedies to prevent problems recurring and will let you know what they are.
We promise to make sure your comments and complaints remain confidential, if that's what you would like and we will make sure that we investigate fully and fairly any complaints or concerns you have. We will also ensure that where possible, our investigations are conducted by someone not directly involved in the complaint and that all investigations are transparent and methodical and we will focus on learning from our mistakes to improve the service you receive
Informing us of comments or complaints.
We encourage any comments, both positive and negative, and we have several ways to let us know.

If you wish your details to be kept anonymous from other members of staff, please let us know when you contact us.
Complaints must be received in writing & within 12 months of the incident which caused the problem or within 12 months from the date which the event that is the subject of the complaint came to light to ensure we can investigate thoroughly and get all the facts.
What happens next.
Your complaint will be acknowledged by the practice within three working days.
Complaints Team
The practice manager will look into the complaint and revert as soon as possible. They will be the contact for the complaint and liaise with you directly.  
We will look into your complaint to find out:
Make it possible for you to discuss the problem with those concerned if you would like this.
Make sure you receive an apology, where appropriate.
Identify what we can do to ensure that the problem does not happen again.
At the end of the investigation,  a full reply will be sent to you detailing improvements we have made to the service following your complaint. 
If you are still not happy you can contact the practice for follow up
HELP WITH MAKING YOUR COMPLAINT
Please ask a member of our reception team for help, however, if you would prefer you can contact
The NHS Complaints Advocacy Service at:
nhscomplaints@voiceability.org
telephone 0300 330 5454
Fax 0330 088 3762
Textphone 0786 002 2939
OR
Harrow Healthwatch Independent Complaints Advocacy
If you feel you cannot contact the practice directly
You can send details of your complaint to NHS England
NHS England
PO Box 16738
Redditch B97 9PT
Tel 0300 311 22 33
Email: England.contactus@nhs.net
If you are still not satisfied
If you are still not satisfied with the handling or response to your complaint, you have the right to ask the Health Service Ombudsman to investigate the complaint on your behalf. Please see the details below from their website:
Contact details for the Parliamentary and Health Service Ombudsman
If you need to make a complaint about a UK government department, or one of its agencies or the NHS in England
Customer Helpline
Tel: 0345 015 4033
Problems with your hearing or speech?
You can contact us from a textphone (minicom) on 0300 061 4298. (Calls to these numbers cost the same as a call to a UK landline.) You can also call us on Text Relay.
If you have any special requirements for us to communicate with you, please let us know, and we will make adjustments if we can. For example, we can use simple language or communicate using a signed video.
The Helpline is open 8:30 am to 5:30 pm, Monday to Friday.
Help in other languages
We strive to make our service as accessible as possible to everyone. If English is not your first language and you would prefer to speak to us in your language, please let us know. We can get an interpreter on the telephone almost instantly. Just get in touch with us and tell us which language you speak.
Request a callback
If you would like us to call you back, please text 'call back' with your name and your mobile number to 07624 813 005. Texts are charged at standard text rate. Standard text rates are set by your mobile network operator, and charges may vary. Please check with your operator if you are unsure of the cost of this text. We will acknowledge your text at no cost to you and call you back within one working day during our office hours, again at no cost to you.
Email phso.enquiries@ombudsman.org.uk
Fax 0300 061 4000
If you wish to make a Freedom of Information request, please email foi.officer@ombudsman.org.uk.
Please note
All email communications with PHSO pass through the Government Secure Intranet (GSI) and may be automatically logged, monitored and recorded for legal purposes.
Write to us
The Parliamentary and Health Service Ombudsman
Millbank Tower
Millbank
London
SW1P 4QP
Complaining on behalf of someone else
Please note that we observe the rules of medical confidentiality. If you are complaining on behalf of someone else, we must know that you have his or her permission to do so. A letter signed by the person concerned will be needed.
Bacon Lane Surgery
Monday
08:00 until 18:30
1900-2030: Booked appointments only. Please do not attend after 1830 for any reception/general related matters
Tuesday
08:00 until 18:30

Wednesday
08:00 until 18:30

Thursday
08:00 until 18:30

Friday
07:30 until 18:30
1300-1400 - Phone lines may be closed for practice meeting. We will reopen them as soon as the meeting is completed
Saturday
CLOSED

Sunday
CLOSED