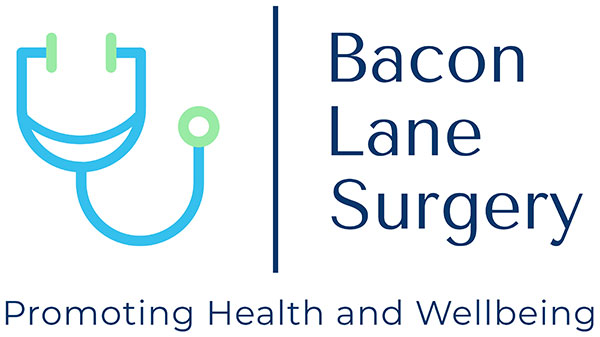 Bacon Lane GP Surgery
11 Bacon Lane, Edgware HA8 5AT
Current time is 12:35 - We're open
Telephone: 020 8952 5073
baconlane.surgery@nhs.net
Latest News (click title to open):
Diagnostic Tests & Results
Our Policy
Sometimes your Healthcare Professional may ask you to undertake a test to help with the diagnosis of your condition.
They can include 
Blood Tests – Done at the practice or Edgware Hospital

X Rays and Scans – Done at multiple sites

ECGs – Done outside the practice.

Spirometry – Not currently available due to Covid-19
We offer blood tests to patients who are over the age of 12. 
Clinics are available daily with a Health Care Assistant (HCA) Monday to Friday. 
Getting Your Results
Please note that we only have access to tests that have been requested by our GP Practice. If you need results following a hospital, please contact them.
1. How long will it take? 
​Please do not contact us before these times:
Blood tests, urine and swab results are usually available within eight days. 

X rays and scans results may take 2-3 weeks.

Smear results may take three weeks.
2. How do I get my results?
If you have internet access (preferred): after the above time-frame, please check your results on-line. Please sign up for on-line access if you do not have this.

If you do not have internet access or have a problem with accessing results, please phone us. The receptionist will only be able to relay the doctor's comments and not details of the investigation (Please see section 3 below). If you would like a copy of your results, please click here.

We have a strict policy regarding confidentiality and data protection. We will only give out results to the person they relate to unless that person has given prior permission for their release to someone else.
3. What is the process? 
Once a clinician has reviewed your results, the information will appear on your electronic medical record with a corresponding comment. 

For example 'normal'; 'marginally abnormal, no action needed'; 'urine infection confirmed, treated appropriately; 'abnormal please discuss with GP routinely' or 'continue the same dose of medication and repeat blood test in 3 months' 
4.  What happens next?
Abnormal results which may be urgent: we will contact you
Abnormal results which are not urgent. These usually need further discussion but are not urgent (for example high cholesterol). Please arrange a routine discussion with the clinician who requested the test. This can be by telephone or you can send us an on-line message or email.
Slightly abnormal results These are very common and are usually of no concern.  For further information, please see https://labtestsonline.org.uk/articles/laboratory-test-reference-ranges
Bacon Lane Surgery
Monday
08:00 until 18:30
1900-2030: Booked appointments only. Please do not attend after 1830 for any reception/general related matters
Tuesday
08:00 until 18:30

Wednesday
08:00 until 18:30

Thursday
08:00 until 18:30

Friday
07:30 until 18:30
1300-1400 - Phone lines may be closed for practice meeting. We will reopen them as soon as the meeting is completed
Saturday
CLOSED

Sunday
CLOSED