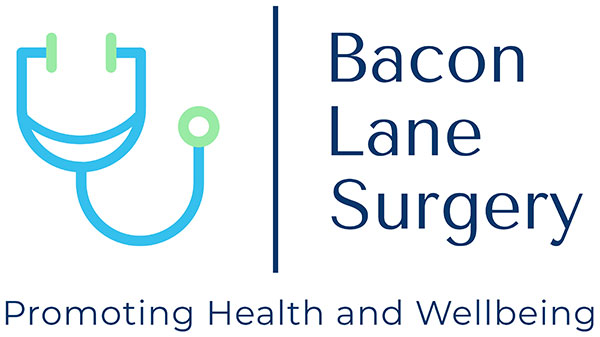 Bacon Lane GP Surgery
11 Bacon Lane, Edgware HA8 5AT
Current time is 08:26 - If you are unwell and cannot wait until we are next open, please call 111.
Telephone: 020 8952 5073
baconlane.surgery@nhs.net
Latest News (click title to open):
New Website Launched!
Welcome to our new website! 🙂
We hope you are as excited by it as we are.
We live in a time where digital technology is an important part of the care we deliver and at Bacon Lane Surgery we intend to stay at the forefront of such changes to deliver better care for you.
As Bacon Lane Surgery evolves, we continue to invest in ourselves so that we can efficiently care for our patients as well as make access as easy as possible for you all.
You will notice a number of new & exciting options that we hope will help reduce your frustrations as well as allow us to provide your care as quickly and as seamlessly as possible.
A few handy features to get you started:
There is a new translate button for those whom English is not a first language (Yellow button at the top)
Click on the man in the blue circle to make the website is more accessible for a range of disabilities that may affect you e.g. increase text size, spacing, etc (On the Right Hand Side)
Click on the big new shiny icons and see what they do
You can access the website on your mobile device from now on (Tablets too!)
A whole section dedicated to self care advice and links
eConsult is more easily accessible to all
First, Bacon Lane Surgery got a new paint job and now a new website! What next I wonder? Onwards and upwards as we reach for the highest standards for our patients.
This website launched on 22nd August 2021 and with all new technology, there are bound to be issues and teething problems we need to address. If you have any feedback on the website, good or bad, please let us know below.
Bacon Lane Surgery
Monday
08:00 until 18:30

Tuesday
08:00 until 18:30
Extended Hours from 1900-2030 on alternative weeks. 1900-2030: Booked appointments only. Please do not attend after 1830 for any reception/general related matters
Wednesday
08:00 until 18:30

Thursday
08:00 until 18:30
1900-2030: Booked appointments only. Please do not attend after 1830 for any reception/general related matters
Friday
07:30 until 18:30
1300-1400 - Phone lines may be closed for practice meeting. We will reopen them as soon as the meeting is completed
Saturday
CLOSED

Sunday
CLOSED