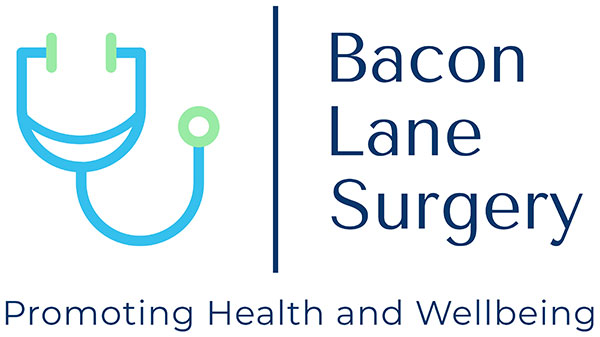 Bacon Lane GP Surgery
11 Bacon Lane, Edgware HA8 5AT
Current time is 08:01 - If you are unwell and cannot wait until we are next open, please call 111.
Telephone: 020 8952 5073
baconlane.surgery@nhs.net
Latest News (click title to open):
Flu Jabs 2021-22 (Flu Vaccination Programme)
Further to the success of our Flu Drive at Canons High School on 19th September 2021, we would like to thank all those who attended and made it a success. Please consider leaving us a review on the NHS Website or a Google Review
For those patients who could not make it, we are pleased to continue vaccinating our patients against the flu at the surgery. We offer a walk in service to all those who are eligible.
There are 2 ways to get the flu jab from us 
1 – Turn up to the surgery at anytime and we will administer the vaccine there and then. As this will be done between booked patients, there might be a small wait
2 – Call reception and book in an appointment to get your flu jab
The criteria for eligibility for  flu jab can be found below. If you fall into any of these categories, please arrange a jab using the above guide.
Patients Eligible for the flu vaccine – You should attend for your flu vaccine if you fall into any of the
criteria below:
∙ are 65 years old or over
∙ are pregnant
∙ are living in a long-stay residential care home or other long-stay care facility ∙ receive a
carer's allowance, or are the main carer for an elderly or disabled person whose welfare
∙ may be at risk if you fall ill
∙ live with someone on the NHS shielded patient list
∙ Have certain medical conditions, e.g.
∙ Chronic Respiratory diseases, such as asthma (that requires an inhaled or tablet steroid
treatment,
∙ or has led to hospital admission in the past), chronic obstructive pulmonary disease (COPD), ∙
emphysema or bronchitis
∙ Chronic heart disease, such as heart failure
∙ Chronic kidney disease
∙ Chronic liver disease, such as hepatitis
∙ Chronic neurological conditions, such as Parkinson's disease, motor neurone disease,
multiple
∙ sclerosis (MS), or cerebral palsy
∙ A learning disability
∙ Diabetes
∙ Problems with your spleen, e.g. sickle cell or if your spleen has been removed ∙ A weakened
immune system due to conditions e.g. HIV and AIDS, or medicines e.g. steroid tablets
∙ or chemotherapy
∙ Being seriously overweight [a BMI of 40 or above]
Bacon Lane Surgery
Monday
08:00 until 18:30

Tuesday
08:00 until 18:30
Extended Hours from 1900-2030 on alternative weeks. 1900-2030: Booked appointments only. Please do not attend after 1830 for any reception/general related matters
Wednesday
08:00 until 18:30

Thursday
08:00 until 18:30
1900-2030: Booked appointments only. Please do not attend after 1830 for any reception/general related matters
Friday
07:30 until 18:30
1300-1400 - Phone lines may be closed for practice meeting. We will reopen them as soon as the meeting is completed
Saturday
CLOSED

Sunday
CLOSED