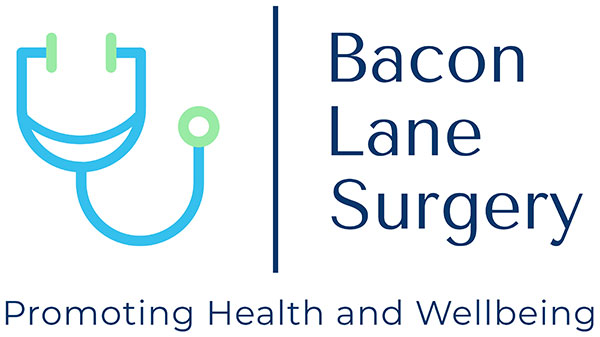 Bacon Lane GP Surgery
11 Bacon Lane, Edgware HA8 5AT
Current time is 12:23 - We're open
Telephone: 020 8952 5073
baconlane.surgery@nhs.net
Latest News (click title to open):
eConsult Is Switching To Accurx Online Triage
Dear patients,
Hope you are well.
Further to feedback from yourselves regarding the challenges with eConsult, we have managed to procure another software called Accurx Online Triage.
We hope by using this software, it will simplify the process and make contacting the practice much easier and less cumbersome as there are only 3 compulsory questions with an option to upload images.
To see how it works and how simple it is, please watch the video below.
The switch will aim to happen on 15/7/22. Please bear with us while we work through any teething problems.
Many thanks or your continued support and patience.
If you have any feedback, please do email us at baconlane.surgery@nhs.net.
Kind Regards,
Dr Ali Abbas Hasham
Video Link – Flash Demo: Patient Triage from a Patient's Perspective – YouTube
Bacon Lane Surgery
Monday
08:00 until 18:30
1900-2030: Booked appointments only. Please do not attend after 1830 for any reception/general related matters
Tuesday
08:00 until 18:30

Wednesday
08:00 until 18:30

Thursday
08:00 until 18:30

Friday
07:30 until 18:30
1300-1400 - Phone lines may be closed for practice meeting. We will reopen them as soon as the meeting is completed
Saturday
CLOSED

Sunday
CLOSED